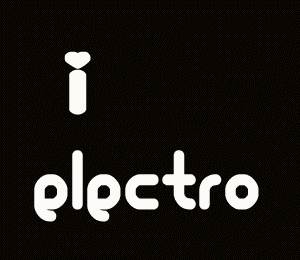 El Sabado en la noche entre en una discusion con un primo, con respecto a los estilos de musica que cada uno escuchamos ... Sucede que el chamaco es un full fan de la bachata (poor guy) ... Yo le digo que yo soy mas abierto pero que escucho todo tipo de musica MENOS la bachata y el reggeaton(este te lo bailo en un bonche pero mas de ahi no) ... y ya entraditos en tragos me dice el primo "Es que dime como conio tu te amargas con el jodio punchi punchi ese?" ... yo lo deje trankilo por lo alterado que estaba ... pero me puse a pensa en esa vaina ... y seniores ... Nosotros tambien nos aficiamos con nuestra musica electronica ... Les voy a poner par de ejemplos ... lo vua pone de la parte de los hombres por ser hombre al fin ... comienzo:
Ute discutio con la jeva y terminaron ... pero es una vaina que se apago la llama y ya no hay vuelta patras .. pero ute todavia siente algo por la jevita ... Ute ta en depre full y llega a la casa ... se tira en el mueble ... prende la compu y la primera cancion que pone es "Love is Gone" de David Guetta ... vea mi hermano ... eso e amargue total ... El Coro dice asi(el que no sepa ingle Google traductor es un palo ⌐⌐ ):
What are we supposed to do

After all that we've been through

Where everything that felt so right is wrong

Now that the love is gone

Love is gone....
Otra ... en eta ute pelio con la jeva ... pero fue que cojio un pike por algo que ella hizo y usted no le gusto .. y ute ta privando en machon y la dike a solta en banda ... en lo que va haciendo el cocote con lo que paso ... le suena eta cancion: Ultra Nate - Free ... el coro dice asi:
Cause youre free
To do what you want to do
You've got to live your life
Do what you want to do..
Y una mas ... Una jevita que le gusta ma queL diablo ... y por mano eR diablo ta muy lejos de usted ... a esa le pega un dikito de Armin Van buuren que se llama: "Going Wrong" ... delen un search a eso disquitos en Yu tú!! pa que entiendan lo que le digo ...
We are Electro Lovers ...
:/ ...