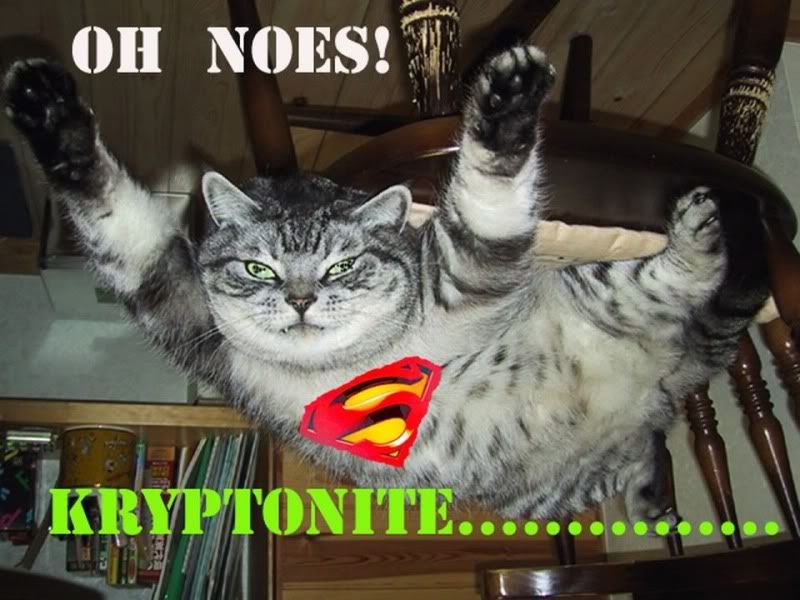 Estos ultimos dias .. tal cual han podido leer y ver ... he adentrado en un ciclo evolutivo el cual es un tanto dificil y muy doloroso ... para un alienigena como yo .. la transformacion a humano como decia antes .. es bastante dolorosa y dificil para nosotros ... sentimientos fluyen ... es mas lo que duele que lo que disfrutas ... pero todo esto es parte del proceso evolutivo .. el cual .. por suerte ... Esta llegando a su finalidad ... aunque me resultara un tanto extraño esto de ser humano ... se que me acoplare al resultado ... pero claro esta que no sere un humano cualquiera ... Sino uno con cualidades y cositas un tanto diferente de los demas ... Algo asi como un SuperHeroe ... que yo mejor describiria como un Villano .. Pero un buen Villano ... Con las cualidades del Superheroe ... pero sin muchos fanaticos .. o una damicela que rescatar .... pero ahi voy ... y tengo Fe ... que todo ira bien ... Todo ira bien ...
Mood: Feeling Better ....

Quote: "Criticism may not be agreeable, but it is necessary. It fulfils the same function as pain in the human body. It calls attention to an unhealthy state of things."
Winston Churchill

Song: Do The Evolution - Pearl Jam


Woo..
Im ahead, Im a man
Im the first mammal to wear pants, yeah
Im at peace with my lust
I can kill cause in God I trust, yeah
Its evolution, baby

Im at piece, Im the man
Buying stocks on the day of the crash
On the loose, Im a truck
All the rolling hills, Ill flatten em out, yeah
Its herd behavior, uh huh
Its evolution, baby

Admire me, admire my home
Admire my son, he's my clone
Yeah, yeah, yeah, yeah
This land is mine, this land is free
Ill do what I want but irresponsibly
Its evolution, baby

Im a thief, Im a liar
Theres my church, I sing in the choir:
(hallelujah hallelujah)

Admire me, admire my home
Admire my song, admire my clothes
cause we know, appetite for a nightly feast
Those ignorant indians got nothin on me
Nothin, why?
Because, its evolution, baby!

I am ahead, I am advanced
I am the first mammal to make plans, yeah
I crawled the earth, but now Im higher
Twenty-ten, watch it go to fire
Its evolution, baby (2x)
Do the evolution
Come on, come on, come on