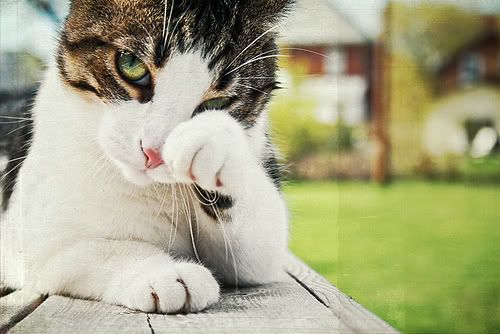 Como todos saben (y si no lo sabian .. well .. now u do :/ ) ... Mi musa anda de Vacaciones ... Y para no dejar morir esto un poco .. le pedi un favor a un Amigo muy cercano ... Casi hermano ... El Señor Pedro Mata ... y Aqui les Traigo La entrega de Dos escritos de su autoria ... La Version Una y Dos de "Lagrimas de Mi Alma" ... Espero Lo Disfruten ...
Lagrims from my Alm (Lagrimas de mi Alma.)
Today i am not sienting very fine
you left corriending from my side
lagrims are lloving from my eyes
because you dont sient love for me.
I can escuchate you pissing the floor
and habling with your friend
that you dont love me anymore
you cant no more be cerc from me
I went to one of the plays of Boca Chica
the play, the coconut mats, the aren
all recuerded me of you
i extrañate you...
AND JUST SO U KNOW....LAGRIMS ARE STILL LLOVING FROM MY EYES...
-------------------------------------------------------------------------------------------------
Y la segunda parte: "Lagrimas de Mi Alma"(Reloaded) ...


Today i am volving to write
because i am trist again
you are still jueging with my heart
do you think this is a game?

You came to my house
like a spider to her web
tratanding to engatusate me
by maming my gueb

lambing my grans
bebing my sperm
raping all night long
but under your own terms

sobanding my body
sudanding our passion
corriending to my arms
its convirtiendosing a fashion...

i love u very much
but my christmas are not that merry
my heart screams out loud
WATAGATAPITUSBERRY! [what?]

I am viving a nightmare
sienting very mad
all i have to say is
Monkey Black, en sensualidá

now im termining my poem
dejanding u go from my arms
recuerd always my sweet words...
LAGRIMS ARE LLOVING FROM MY EYES!!!!
-------------------------------------------------------------------------------------------------

Kampeh, Dimension K - All Rights Reserved .-